Launched in September 2019, COMMIS Culinary Work Space is a commercial kitchen and Canadian small business serving food start-ups in Niagara region. Co-founded by local chef Cait Bermuhler, the small business rents kitchen space to clients – who can use it by the hour or access it any time as full-time members to scale their businesses. COMMIS also owns and operates an e-commerce store which they launched when farmers' markets were forced to shut down. The shop keeps their members busy and selling.
A finalist in the Offline to Online category of the 2020 Tales of Triumph Contest for small business, COMMIS faced challenges and gained opportunities as a start-up – especially during COVID-19 lockdowns. Canada Post sat down with Bermuhler to talk about those experiences – below is an excerpt from that interview.
Tell us about the concept behind COMMIS?
The concept behind COMMIS is actually very common in Toronto, Hamilton and larger cities in Canada and around the world. But it just wasn't something that Niagara had yet. So, we weren't reinventing the wheel. We were just taking a concept and hoping that it would work here in Niagara.
We've had dozens of people come in and do recipe testing and dip their toe in the entrepreneurial pool with very little risk. And we've also had people who started with us, and now they have their own commercial space, their own little café. So, it's been an amazing experience.
How would you describe your target market?
We've been very fluid and flexible in our approach. We thought the people who were going to be needing the space would be like us – chefs, caterers, that kind of thing. But really, no two businesses or individuals who have come through have had a similar concept. We have people who make pop. We have people who make chocolate. We have people who make cheese dishes – the most random and different businesses.
So, we went with where the market was taking us, and that served us well because we've been the backbone of an interesting little food movement here in Niagara, which has been really fun.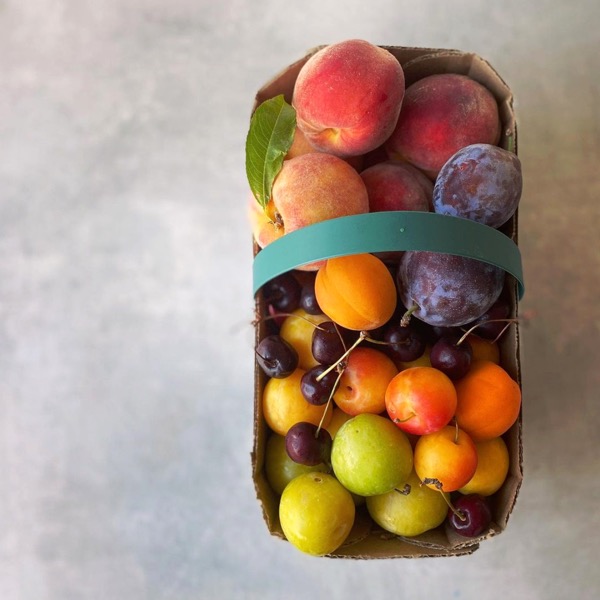 What were some of the initial challenges that you encountered – and how did you overcome them?
The biggest challenge, I think, in any small business, is cash flow and being able to predict your income from month to month.
Also, our concept of shared commercial kitchens is common in larger cities. But for Niagara, it was a new concept. So, I think another big challenge was gaining awareness to the point where we would have a sustainable model.
And interestingly, when Covid hit, we did a bit of a pivot. Essentially, we wanted to keep our members busy. We had a couple dozen members at that point who were full time and using the kitchen on a regular basis, but they were trading at the St. Catharines farmers' market and little local artisan shops, all of which were shut down when Covid hit. And so, we started doing these market haul totes, basically just picking up everything you would find at the St. Catharines farmers' market on a Saturday morning and delivering them to people.
So suddenly we weren't just marketing to that niche of food start-ups and chefs in Niagara. We were marketing to everyone, which in a weird way created a huge influx of top-of-the-funnel brand awareness.
Can you talk us through the experience of actually setting up your e- commerce website?
I wanted to create a simple e-commerce store that I knew we could get up and running fast and that wouldn't take too much of an upfront investment because, of course, this was all just testing a concept, right? So, I hunkered down one Sunday, Monday and built out an e- commerce store with all of the items that we were selling.
Last August, we made the switch over to Shopify to get a more powerful long-term solution for e-commerce. And that's been really great. It comes with a lot of analytics in terms of accounting and tracking sales and all that stuff.
We kind of did it backwards from what most businesses do, where we now have a brick and mortar that we basically built on top of an e-commerce platform. But the brick and mortar in many ways serves as a home base for me to operate the e-commerce store and also provides that proof of concept and fosters a little bit more of a sense of trust within the community. People can actually see we're a real business. They can come and get curbside and it just offers us another sales channel.
How did COVID impact your small business?
I think what COVID has taught us is to be very nimble and figure out more ways of serving our community rather than just sticking to one tried-and-true method. And I think we're actually really lucky that we were in our infancy during this time because we didn't get too stuck in any one channel. We were able to experiment with lots of different ones as we grew. So, that's been really fun.
And I feel more prepared, because I know that no matter what happens, we are going to be able to adapt because it's such an unpredictable, weird time. We have no way of predicting what the next six months will bring, but I know that we are set up to serve our community no matter what happens.
How has the community response been so far to your business?
I think locally, here in Niagara, we're so, so fortunate that our supply chain is really small. People who weren't necessarily in the habit of eating locally or eating through the seasons suddenly are so thankful that they don't have to go very far. They don't have to go to the grocery store to get beautiful, amazing quality food. And so, the community's response has been incredible.
The finalists of our 2021 contest have been announced!
See who's in the running to win this year and get to know the finalists.
Meet the finalists