Are you a Canadian e-commerce merchant who finds international shipping for your growing business daunting? You're not alone. Many Canadian businesses don't ship beyond the country's borders to avoid tariffs, fees, different languages and foreign payment systems. These challenges can make the prospect of breaking into a new (and potentially lucrative) market seem overwhelming. But for the brave who are bold enough to try, the rewards of international expansion can be immense.
Oatbox, a Montreal subscription box company, ships healthy breakfast options to hungry customers. They didn't want to miss out on an international growth opportunity for their business. Instead, the company partnered with Canada Post, threw caution to the wind and faced the challenges of international expansion head on.
Here's how Oatbox tackled international shipping and strategically expanded into the U.S. market. Their partnership with Canada Post helped them ship in an affordable way that worked for their business and their customers.
Hungry beginnings
Oatbox began like most startups: by identifying a need in the marketplace and devising a practical solution for it. Despite being largely regarded by health experts as the most important meal of the day, 50% of North Americans don't eat breakfast every day. This statistic stood out to Oatbox's founder Marc-Antoine Bovet because he could relate to it. As a busy entrepreneur, Bovet regularly skipped breakfast – despite knowing that the habit was doing him no favours. Bovet saw an opportunity to help others like him eat better. So he and his partners looked for ways to serve their ideal customer: the chronic breakfast-skipper.
Before launching Oatbox, Bovet had a solid background in e-commerce. He was the founder of Golf Avenue, a company that grew into one of the largest second-hand golf equipment retailers in the world. Bovet and his 3 new business partners decided to take a bite out of the breakfast market with a subscription-based, direct-to-customer model, and Oatbox was born. This model allowed him to cut out the middleman and keep his costs for customers low, plus create a scenario where customers came back to him each month, hungry for more.
An affordable yet high-quality product
Oatbox launched in 2014 and focused on one great product: granola. For just $20 a month (including shipping and taxes), Oatbox's subscribers received 2 bags of gourmet granola in the mail — enough for about 16 to 20 breakfasts. The company set itself apart from other granola makers right out of the gate, by offering out-of-the-box flavour options like raspberry with white chocolate and wild blueberry with coconut. Oatbox grabbed and held the attention of their customers with:
Great tasting products
High-quality mostly organic ingredients
Simple and elegant packaging
An easy-to-use online ordering system
Fast shipping courtesy of Canada Post
They also strategically appealed to the masses by offering gluten-free, nut-free and kosher options to consumers.
Once the company established a solid customer base, it increased its product offerings to include: more flavours of its granola cereals, instant oatmeal options and overnight steel cut oatmeal for those who prefer a hot breakfast, ready-to-eat high-protein breakfast bars for customers who don't have a minute to spare, and coffee – the preferred breakfast beverage of champions.
"Our clients are young professionals, young moms, families. People who are just trying to eat a healthy breakfast," Bovet says. "There's really no excuse for skipping breakfast when you can order it right to your door like this."
The company has also added a new service and target customer: breakfast delivery for businesses. They now deliver Oatbox products to over 40 offices in Montréal.
"It's only about $1 per portion for breakfast, so for an employer to make sure their employees are well fed, able to concentrate, not thinking about what they're going to have for lunch at 10 am, it's worth it. They're eating healthy now, instead of having nothing or just a croissant or a doughnut." Bovet says. "We've also found that people are saying they get to work earlier knowing that Oatbox is being served in the morning, and we're really happy about that."
Want to know more about selling beyond Canada? Canada Post can help you reach the world.
Contact an expert
Fuel to grow
After spending 4 years establishing a strong customer base in Canada, the company knew there was untapped opportunity for growth beyond its borders. At the time, Oatbox already shipped 20% of its products to the United States, so it seemed like the right market to target next.
"It's a huge market. 10 times the size of the Canadian market," Bovet says. "We're putting all our energy into targeting certain U.S. cities right now because we want to create the same buzz there that we created here."
The right partner
Virtually all e-commerce businesses require a dependable shipping partner to enjoy lasting success. The right partnership is particularly crucial for subscription-box businesses like Oatbox as they send packages to their subscribers constantly.
Oatbox simplified its shipping across North America by opting to use only two box sizes. This made their shipping rates more predictable and enabled the company to work together with Canada Post to offer a flat rate to ship across the U.S. They trusted the shipper because of their positive and affordable experience shipping within Canada and were ready to move forward together.
"It really simplifies things when we do our financial forecasting, knowing how much our shipping will cost. It gives us peace of mind knowing that it costs the same to ship to rural Ohio as it does to San Francisco." 
Today, Oatbox and Canada Post have a very strong relationship. As shipping experts, Canada Post's team can help Bovet and his partners grow their business strategically and extend their reach in ways the partners couldn't imagine for themselves.
"[Canada Post] is not just a shipper to us. I really see them as a partner. If we have an idea, we present it — and they're always receptive. We're working with great people who actually hear the entrepreneur and look for ways to help."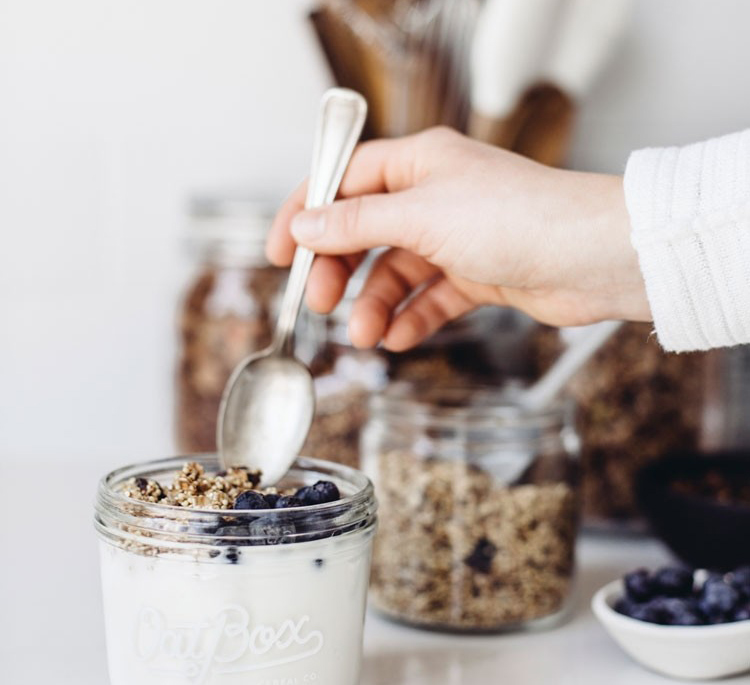 A recipe for success
Oatbox doesn't disclose their subscription numbers, but their push into the U.S. has been quite successful. According to Bovet, monthly sales grew by 15 per cent through the first three quarters of 2018, and there are no signs of that growth slowing down. 2019 is looking bright for the company.
With the right partners, international shipping is easy. Start with a solid expansion plan and enlist the help of a dependable shipper like Canada Post. With the right support system in place, any business can break through borders to expand and grow abroad.
Inspiration delivered to your inbox
Subscribe to our e-newsletter for helpful articles, promotions, event invitations and more!
Sign up for e-newsletter