East Coast Lifestyle's humble beginnings
In 2013, Alex MacLean was a third-year business student studying at Acadia University in Wolfville, Nova Scotia. For a senior entrepreneurship class, MacLean was tasked with starting a temporary business.
With an $800 loan from his dad and a passion to represent the east coast, MacLean created 30 hoodies and started selling them to his closest friends.
These are the modest beginnings of East Coast Lifestyle (ECL) – a brand that is now proud to have three stores, a robust e-commerce channel, and the representation of international east-coasters like Ed Sheeran and Kenan Thompson.
Alex didn't have his sights on international e-commerce during ECL's humble beginnings. But years later as the CEO of an international brand, he's proud to see how far his brand reaches.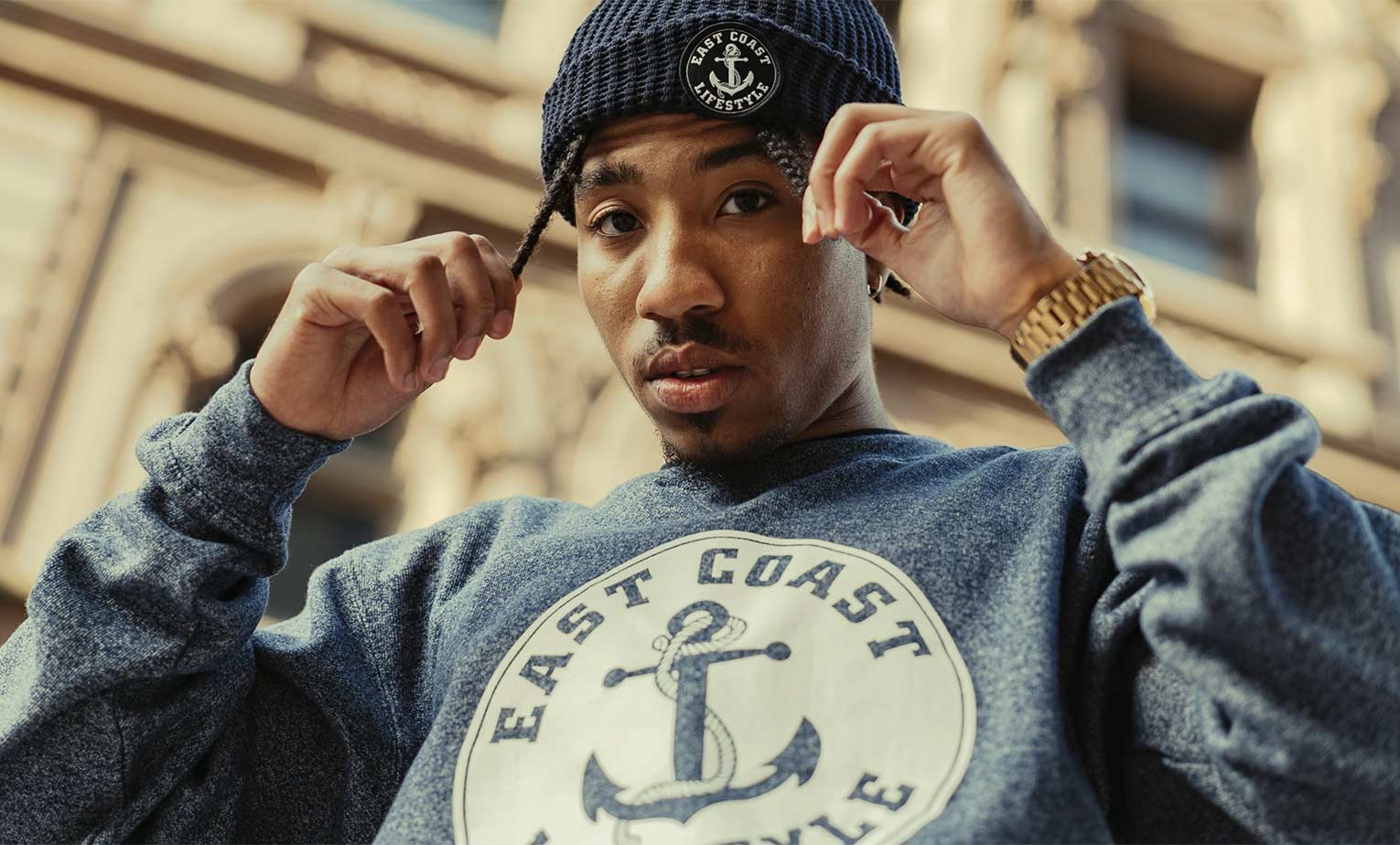 We hear a lot of cool stories about how people meet each other all around the world because of a conversation that started based on the fact that they were wearing our clothes. It's really cool to know that it can be a conversation starter and bring people together.
Thinking beyond hoodies
ECL has grown beyond offering just hoodies, and now offers all kinds of apparel, including t-shirts, tuques, jackets and more. Despite their apparel focus, MacLean doesn't consider ECL a clothing company. He understands that his customers engage with his brand as a way to "embody being from the east coast and to show they're proud of where they're from by wearing quality apparel."
This appeal translates beyond the east coast. Customers worldwide resonate with ECL's brand values, as indicated by orders from locales such as Dublin, Tokyo and Sydney, Australia.
Five years of growth
ECL's original 30 hoodies have long since sold. Five years later, ECL now enjoys over $10 million in sales.
60 per cent of the brand's sales comes from their three stores, and partnerships with retailers across Canada.
40 per cent of revenue comes through online sales.
Five people are employed to manage the company's office-and-warehouse location.
20 employees operate ECL's stores, many joining this past summer at ECL's new Prince Edward Island location on the boardwalk at popular Cavendish Beach.
Find out how Canada Post helped ECL – and other businesses like it – scale their business with a free copy of Delivering the Online World.
Subscribe
The future is omni-channel
MacLean says he's pleased with his business's in-store/e-commerce split. While the physical stores carry mostly apparel, the online store isn't restricted by a finite size and is able to carry more inventory.
The retail world has tight margins and competitive shelf space, but in the online world, we can really test new stuff and do more of what we creatively want to do.
Online, ECL is capable of selling a wider range of products. Blankets, hockey pucks, maple syrup, sunglasses, baby onesies and more are all opportunities for customers to present their east-coast pride, and for ECL to test new products and ideas.
We recently did a limited-edition watch that sold out in three hours because there were only 100 units available and only online. It's just a cool way to create products, make them available through special promotions and see how people respond.
In addition to tracking the growth of their bottom line and their employees, ECL also tracks the response to their products on social media. The company's Instagram account has 630,000 followers, many of whom post pictures of themselves wearing ECL apparel. It's also not uncommon for followers to post themselves unboxing their ECL orders when they arrive in the mail. It's a cycle that MacLean loves to witness.
View this post on Instagram
With his office located beside the company's warehouse, MacLean has a birds-eye view of ECL's Canada Post representative arriving every day to pick up the orders that have been packed — sometimes up to 200 per day.
"Without Canada Post, it wouldn't be possible for us to have scale and to deliver products to the areas we get to," says MacLean.
We send to people as far away as the Northwest Territories and rural places in Nova Scotia, like Meat Cove, Cape Breton. With Canada Post, we know all this stuff will get to where it needs to go.
With help from the right shipping partner, East Coast Lifestyle has been able to parlay what started as a school project into an international brand with followers all over the globe. Canada Post affords ECL the ability to scale as fast as it needs to. With access to the tools, service and advice of a trusted partner, ECL can focus on its brand knowing shipping and logistics are running smoothly.
Enjoy a partnership that delivers success.
Contact a Canada Post representative to understand how your business can leverage our e-commerce expertise.
Contact us