Like most entrepreneurs, sellers on Etsy, a global e-commerce site for handmade artisanal goods, are eager to set up and grow their own businesses. But, since virtually all of them (96%) work out of their homes with limited resources, most need more than a little help.
"A lot of creative people might be really good at what they do, which is their craft. But Etsy can give them other resources to help them on the business side of things," says Erin Green, Managing Director at Etsy Canada.
A prime example is  Etsy Resolution, a free online mentorship program that assists artisans in launching their own micro-businesses. The four week program includes advice, lessons, tips, and support from experts and mentors who have already found success using Etsy.
Learn from those who've been there. Participants have been able to garner business concepts and knowledge from thriving maker ventures such as lingerie designer Mary Young, stationery designer Erin Leroux, and skirt and bag designer Mo Handahu.
Each lesson offers accessible guidance on starting and growing a prosperous online business, concentrating on several key areas including photography, tags and titles, branding, marketing and shipping.
Sellers can also join virtual Etsy teams based on their location or what they sell, and reap rewards from joining other online forums, like Etsy Facebook groups, where peers support, share new ideas, and encourage each other 24/7.
Tip
Do your own research. If you're currently selling your handmade goods through craft fairs or word of mouth, spending time browsing other vendors' online stores, on Etsy or elsewhere, will help you see what does and doesn't work for your particular niche.

Establish and build your brand. Selling your crafts on Etsy is a seemingly straightforward way to set up a small business, but with so many other sellers out there, being seen can be quite a challenge. Your individual brand can easily get lost since broad-based marketplaces like Etsy encourage buyers to browse extensively before they buy.
Promotion on social media is one of the most cost-effective ways of getting your name out there, and can make a huge difference to fledgling craft businesses. Instagram and Pinterest are the ideal spots to showcase your handmade creations and start building a loyal following of enthusiastic fans.
Start by choosing the channel that's a good match for your products, ideally one that resonates with you personally. Here's a useful quiz to help uncover your social media personality and what shop-promotion strategy best suits your particular store.
Tip
Develop cost-effective content that has a strong impact and will get people talking. Ask satisfied buyers with their own blogs to tell their friends about your handmade goods.
Encourage them to post to their own social media accounts on your behalf.
Help buyers to find you. Because of the size of Etsy's marketplace, learning to use search engine optimization (SE0), and adding appropriate tags and titles, is an especially important area to master.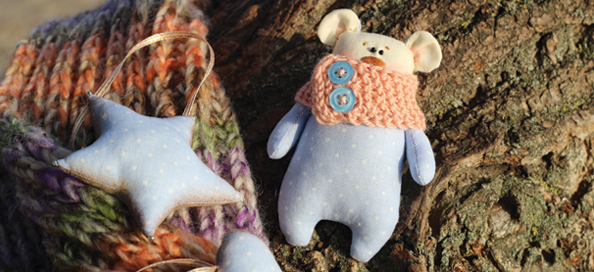 SEO is the process of making your web pages easy for web crawlers to access and index. If Google and other search engines can easily find and log what's on your site, they can more easily feature it on the appropriate results pages.
Once you've identified relevant keywords that match what you sell, use them in the product names and descriptions on your Etsy storefront. This will make it much easier for people who want the types of handmade goods you sell to actually find and buy them.
Don't stop there. Videos that show how your products are made are a great way to keep your audience engaged and entertained. Etsy research suggests that 57% of buyers are willing to pay more for an item when they know who made it.
The platform's video feature can help you film short video segments, stitch those clips together, and then overlay background music to smooth things out.
Tip
Use less obvious terms to describe your handmade items and expand your product titles. WordStream's free keyword tool can help you identify the most effective keywords for what you do to make your crafts more visible to prospective customers.
Get your products out efficiently. Shipping is an integral part part of selling on Etsy, so be sure to investigate the advantages of different packaging and shipping methods for your specific products.
In order to include shipping estimates in your listings.To do so, you'll need to measure and weigh your packages, for instance. Happily, Canada Post has integrated its services with the Etsy platform so you can sort packages effectively, as well as create and print out mailing labels, without leaving your home office.
The integrated networks also allow you to follow your packages, with a tracking number and shipping confirmation email sent to shoppers once the package is underway.
Within this framework, it's important to have a consistent shipping policy from the outset. Will you:
offer expedited shipping?

offer free shipping?

provide insurance on all packages, or only some?

accept returns?

reimburse buyers for return shipping costs?

ship internationally?
Tip
Develop a visible brand unique to you and use it on your labels, wrapping, packaging and every customer touch point. Some creative makers have found ingenious ways to go green with their packaging materials – and still stay on-brand.

Always look to the future.
 Successful makers of a certain size eventually move to e-commerce platforms that give them much more flexibility and control. But there's an intermediate step you might
consider
: Etsy's new service, a web site developer called 
Pattern
.
While most sellers see the advantages in setting up their own independent online store, many find the process of registering a domain, maintaining the site, and managing inventory to be a tad complicated – or just too time consuming.
Growing sellers can now register web domains from within Pattern and then choose from several existing themes. What really makes Pattern different, however, is its integration with the Etsy platform.
When you set up a Pattern site, Etsy automatically imports your content and inventory from your store, and will keep everything in sync. What's more, you can process and ship orders just like you do now.
Tip
Measure the results and make comparisons. Since you'll be able to see analytics for your Etsy store and your Pattern website side-by-side on the same dashboard, be sure to track the relative results.
Don't miss an issue!
Sign up to receive physical copies of future Delivering the Online World magazines.
Subscribe