Maybe this sounds familiar? You've installed your Canada Post shipping extensions, but now it's time to turn them on and get them working. Keep reading for tips and functions to power up the Canada Post features within your Magento store.
Step 1: Register
Within the extension, begin by clicking on Signup with Canada Post – if you already have an account, you'll be prompted to Sign in – and then follow the steps to link your Canada Post account to the Magento extension you've chosen.
Where to sign up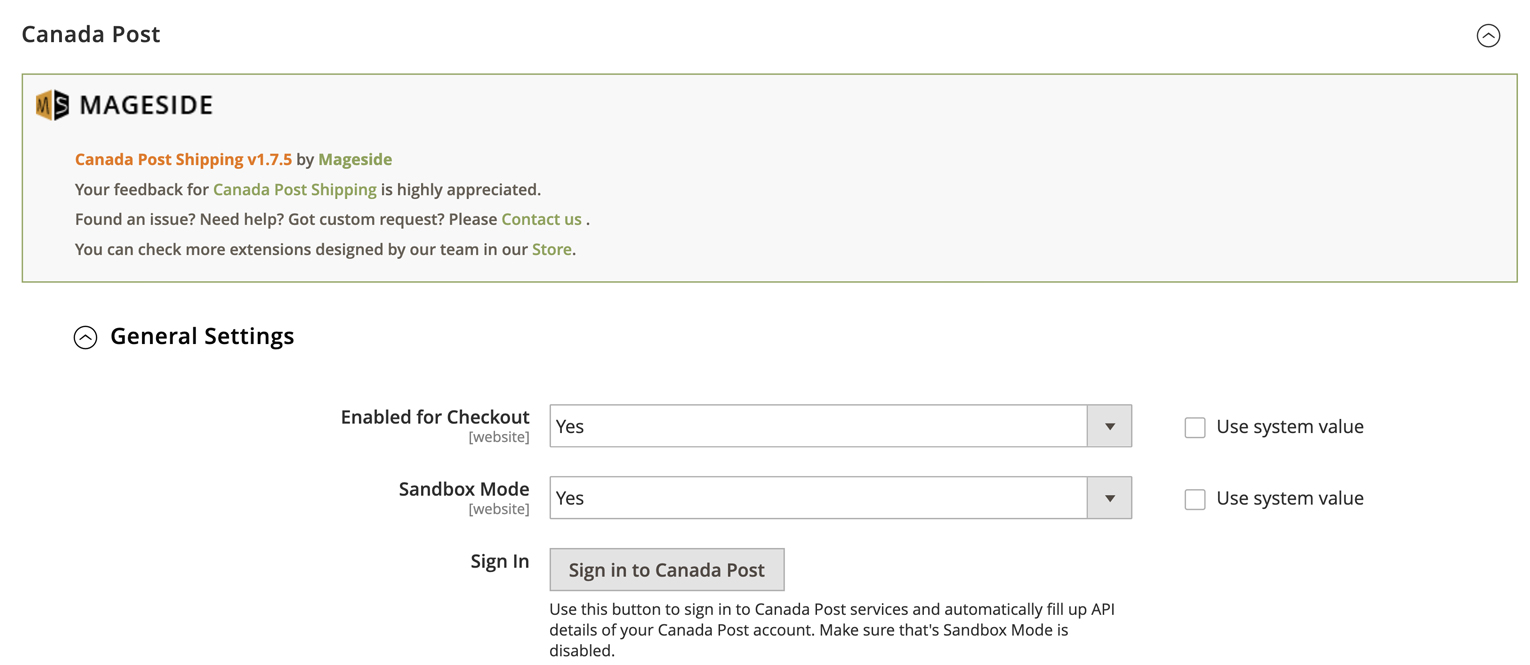 Step 2: Configure CPC features in your Magento store
Once your account is registered, you can configure your extension (you'll find all the information you need to do this on the same page).
Setting up ratings
There are three ratings options available:
Live rates: calculated based on the parcel's weight, dimensions and destination.
Flat rates: set regardless of destination, weight or dimensions.
Free shipping: set with minimum order.
How to set up ratings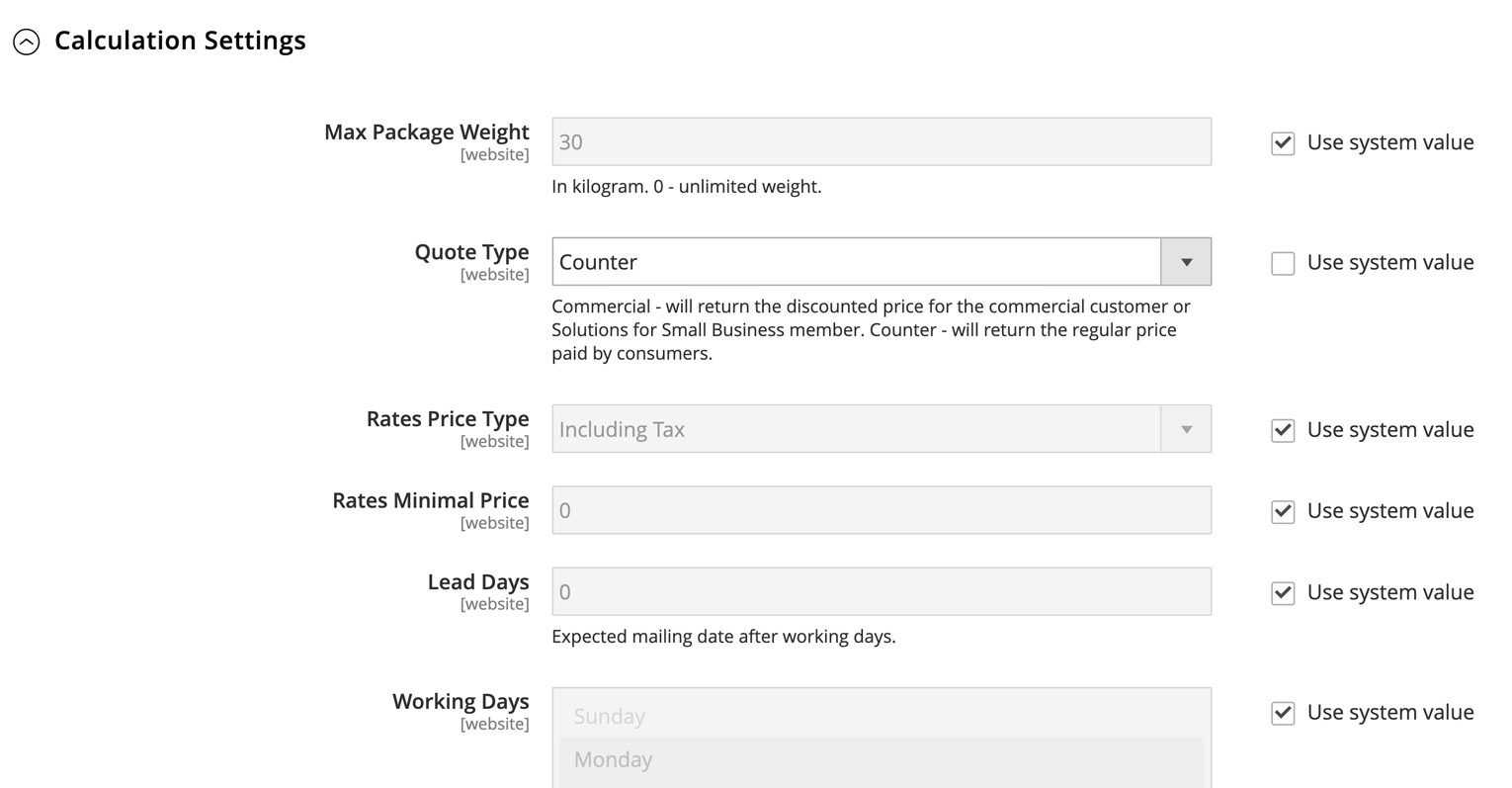 Need help streamlining your e-commerce shipping processes? Canada Post has a team of e-commerce solution integration experts to help merchants like you.
Contact an expert
Expected delivery date
These (estimated) delivery dates are based on the type of shipping service the customer chooses (Expedited, Xpresspost, etc.).
Remember to add your in-house fulfillment "lead time" to the calculation fields. You can adjust these numbers for peak season and special offer times.
How to set expected delivery date

Tip:
Use these fields to control how your expected delivery date appears on the checkout page.
Deliver to Post Office configuration
Give your customers the choice of collecting their purchase from their most convenient post office – close to work, the gym, or even the cottage. Here's how:
How to set delivery options
Automatically notify your customers of shipment, exception and delivery
Reduce the chance of a parcel being returned (and an unhappy customer). You can choose to have Canada Post send an email notification upon shipment, exception, or delivery of the product.
Where to set delivery stage notifications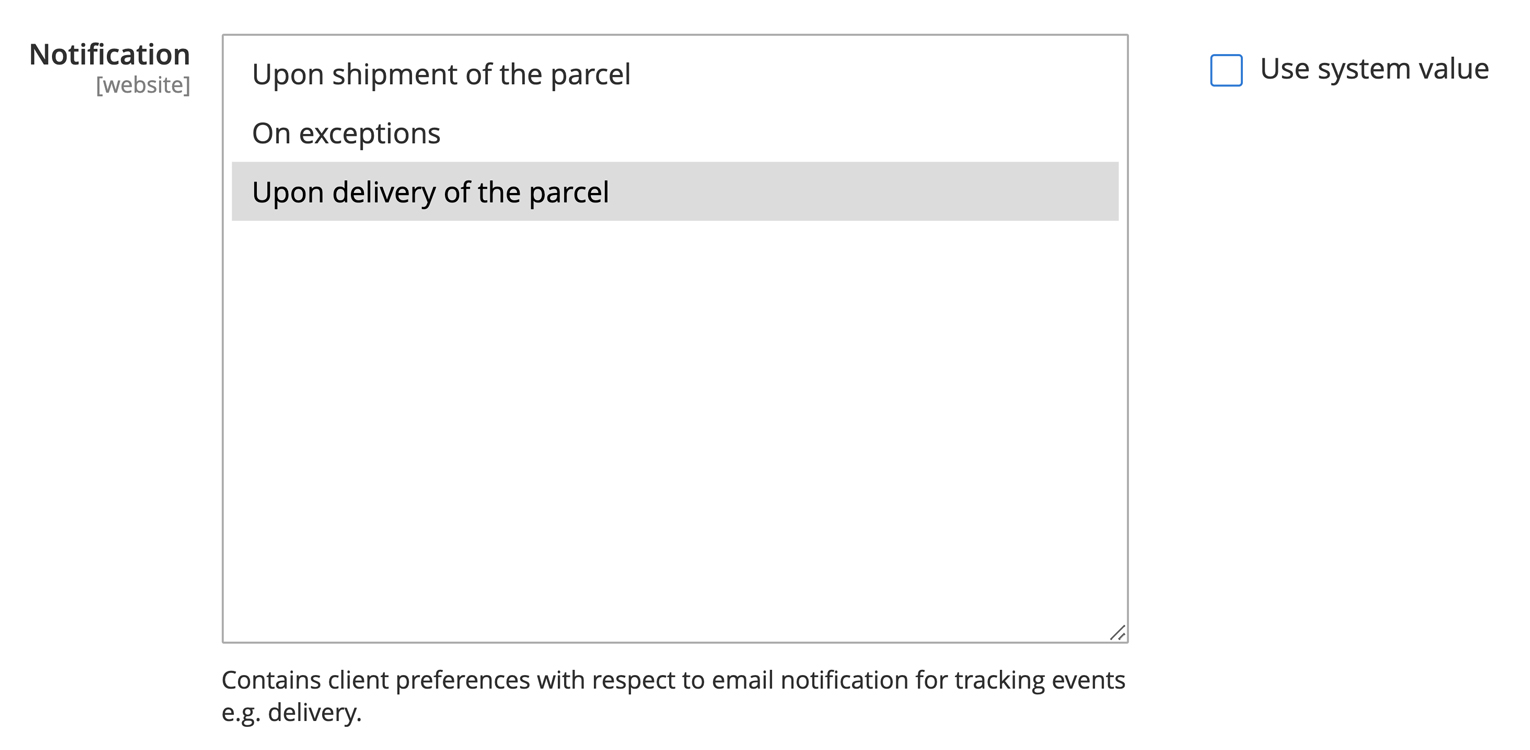 Read part 1 of this blog for more information on how Magento and Canada Post work together to provide a better shipping experience. Read now
Content built for Canada's online merchants
Stay in the loop. Get the latest e-commerce tips, resources and news delivered right to your inbox.
Sign up now