Mobile Escape of Calgary, Alberta, was started in 2016 by brothers-in-law Paul Harvey and Eric Reynolds. The business creates "escape rooms," a gaming experience in which teams of players achieve specific goals by investigating clues and solving puzzles in one or more rooms.
At the beginning, this meant towing large cargo trailers, custom-designed to contain escape rooms, to events across Alberta. A whopping 90 per cent plus of revenue came from provincial schools.
Then the pandemic hit, and this critical customer base was literally shut down. But Mobile Escape wasn't going down without a fight.
When they announced they were closing schools, we were stunned. I sat on the floor in my basement with my head in my hands.


For more on transitioning your business from offline to online, read our tips.
Read our blog
Escape rooms with a mail order twist
"We've rebuilt our company with an innovative new mail order product called Escape Mail, which consists of 12 episodes that people around the world can play, often over Zoom. The response has been phenomenal," says Eric.
Mobile Escape also upgraded its online presence, built a web store and integrated a more advanced shipping capacity. "We send the majority of our envelopes with Canada Post. Free shipping is offered anywhere in North America."
The co-founders have made customer service a priority. "We reply to every customer review, answer every phone call and reply to every social media message," says Eric.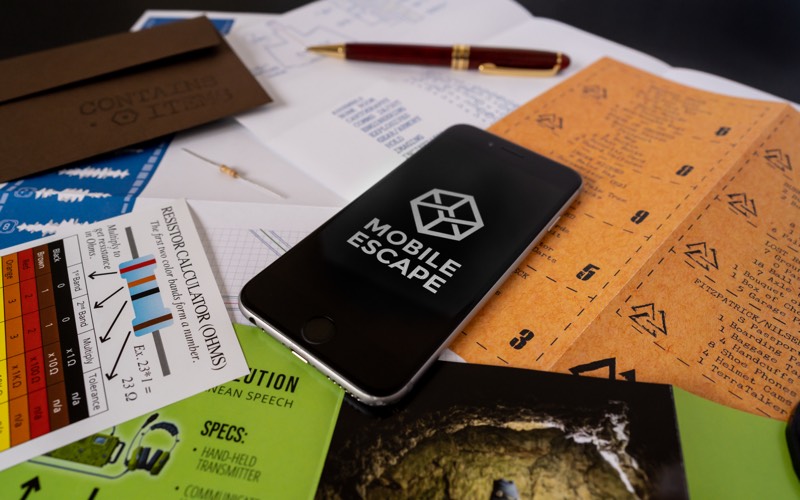 How Mobile Escape took Escape Mail global, for the win!
Since reinventing itself, Mobile Escape games have been sold to customers in dozens of countries, most U.S. states and every Canadian province and territory.
Mobile Escape continues to break new ground. It has licensing agreements with companies in the U.K., Germany and the Netherlands.
"We have come a long way from our modest beginnings. Mobile Escape today is truly a global mail order puzzle – and we still bring the escape room to our customers!" says Paul proudly.
Continue learning about small businesses like yours.
Discover more about the finalists and winners of our Tales of Triumph Contest.
Get more info