In 1977, she became the first Canadian to win the best actress award at the Cannes Festival.
A grande dame of stage and screen, Monique Mercure left a lasting legacy on our artistic landscape over her 60-year career. Her remarkable journey includes appearances in over 80 movies and TV series, and more than 100 theatrical productions in North America and Europe.
Born in 1930 to a Montréal working-class community, the Mercure family valued the arts, culture and education above all. Monique enjoyed a music-filled childhood thanks to her mother, an accomplished pianist. Despite the family's modest income, her parents encouraged her to enroll in diction, tap, music reading and cello lessons. Her artistic passions led her to the École de musique Vincent-d'Indy, where she graduated in 1949 with a dream of becoming a professional musician. She later went on to study dance with Ludmilla Chiriaeff, founder of Les Grands Ballets Canadiens.
A true multitalented artist, Monique Mercure had a brilliant six-decade career on stage and in film and television. Lorraine Pintal, general manager and artistic director of the Théâtre du Nouveau Monde (TNM), remembers Monique's great artistic versatility and talent.
"She sang. She played the cello. She was incredibly talented," recalls Pintal. "Blessed by the theatre gods, she was born to be (a) star. That's why she became such a great actress. Her fans adored her, too, and followed her everywhere."
She first graced the TNM stage in 1959, when she performed in the classical play The Libation Bearers by Aeschylus, under the direction of Jean-Pierre Ronfard.
Montréal's theatres became her training ground and she rapidly rose to fame, starring in one production after another: L'Opéra de Quat'Sous by Bertolt Brecht, Les Bonnes by Jean Genet (where she played three characters!), À toi pour toujours, ta Marie-Lou and Albertine en cinq temps by Michel Tremblay, Le Tartuffe by Molière, and Les belles-sœurs, where she was able to carry Tremblay's world and Quebec's joual dialect to the Espace Pierre Cardin in Paris.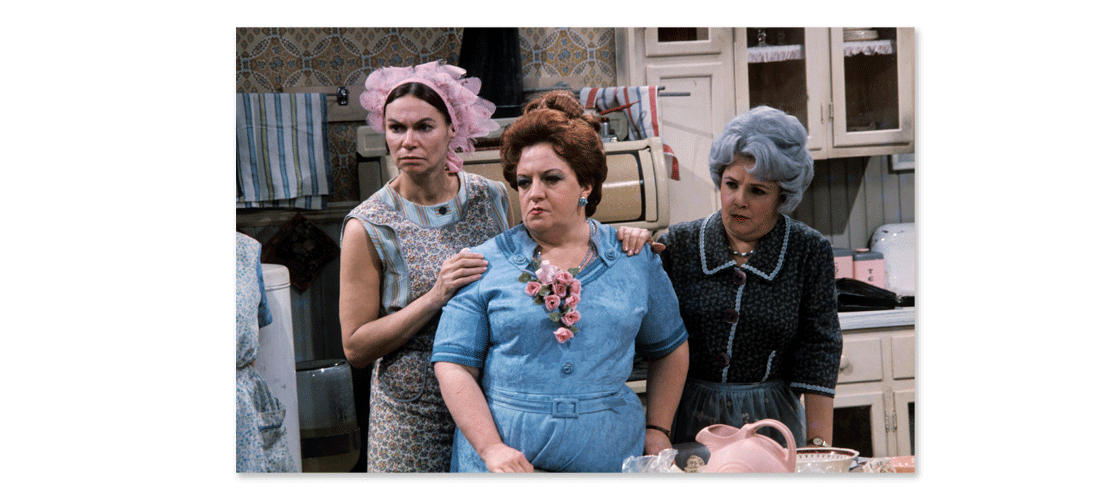 Monique Mercure worked with some of the greatest theatre directors of that era: Jean Gascon, Jean-Louis Roux, Michelle Rossignol, René Richard Cyr, André Brassard, Alice Ronfard and Lorraine Pintal. She distinguished herself by the precision and intensity of her acting both in classical and contemporary productions, in French and English, something unusual at the time. Lorraine Pintal remembers this very well.
"She was excellent in Brecht's plays. She sang and showcased all her talents, but we all knew that it all began at the TNM. When we talk about Monique Mercure, we think about Hecuba, in Les Troyennes by Euripides, under the direction of Alice Ronfard. And that's where she showed what a great tragedian she was. She was fully invested in her role, demonstrating a stage technique that all her peers envied. "She was really able to switch from Tremblay to the language of Euripides."
An undisputed star!
Having found great success in theatre, Monique Mercure started focusing on the big screen. While playing her first movie role in À tout prendre (1963), she met filmmaker Claude Jutra, with whom she would collaborate on her greatest achievements, including Mon oncle Antoine (1971), the filmmaker's masterpiece, Pour le meilleur et pour le pire (1975) and La Dame en couleurs (1985), his last feature film. She also distinguished herself in the cult comedy Deux femmes en or (1970) by director Claude Fournier, who claimed to have written the film for her – a breakthrough role that would bring her movie career to the next level.
She received the highest recognition for her outstanding performance in 1977 at the Cannes Festival – making history by winning the Best Actress Award for her role as Rose-Aimée, in J.A. Martin, photographe by director Jean Beaudin. She outshone renowned actresses such as Sophia Loren and Isabelle Hupert, becoming the first Canadian to win the Palme d'Or for best actress.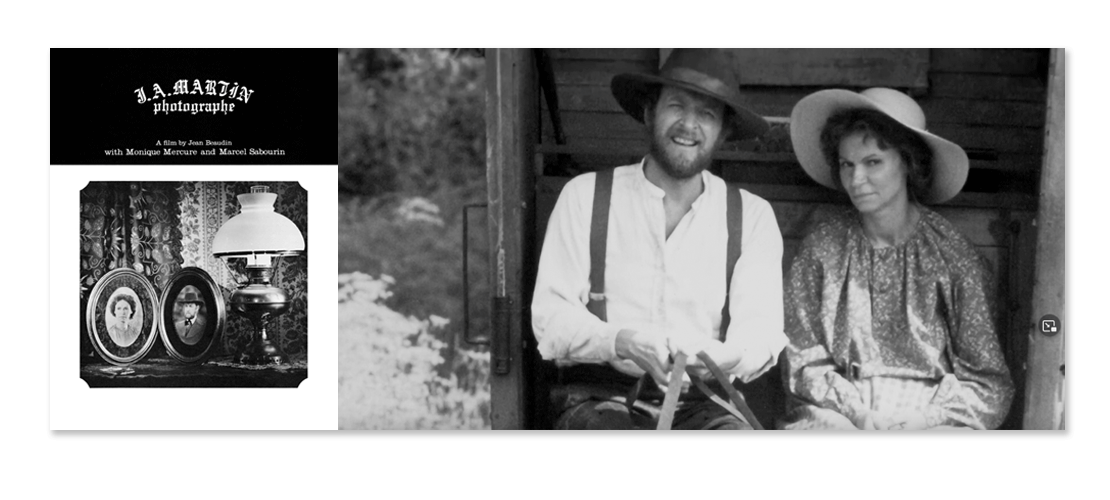 However, Mercure was not present to receive her award as she was performing in a play at the TNM in Montréal. Her acting partner, Marcel Sabourin, accepted the coveted award on her behalf.
"Steven Spielberg once said in an interview that the only thing missing in his career was winning a Palme d'Or award in Cannes. And here we have Monique Mercure, a very ordinary woman from Quebec, who managed that exact feat. And she wasn't even there. She was performing on stage," recalls Marcel Sabourin.
Throughout her career, she appeared in more than 80 films and television productions, with prominent roles in François Girard's The Red Violin (1998), David Cronenberg's Naked Lunch (1991), which earned her the Genie Award for best supporting actress, Emporte-moi (2000) by Léa Pool, and in the hit TV series Providence from 2005 to 2011, and Mémoires vives from 2013 to 2016.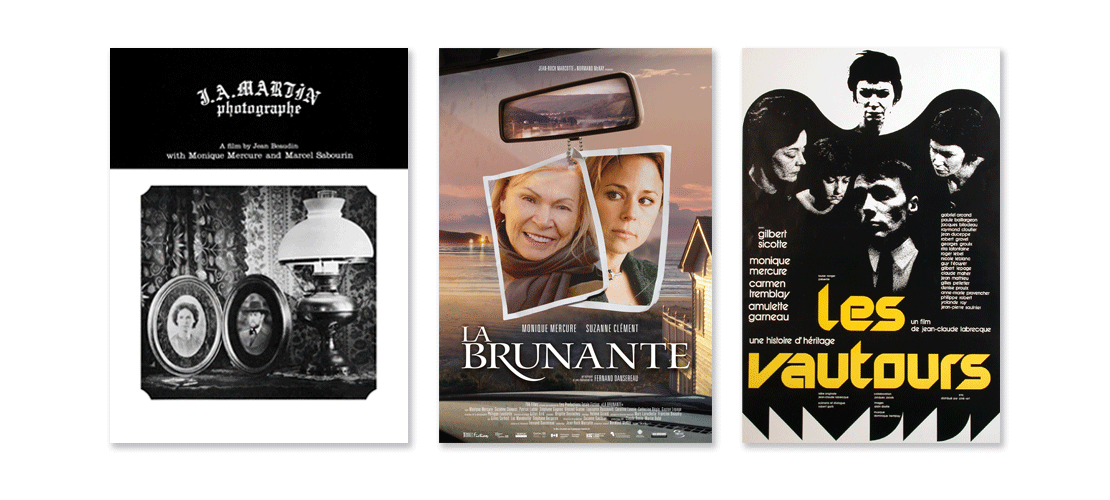 As a strong advocate for the importance of the arts in modern society, she was executive director of the National Theatre School from 1991 to 1997 and artistic director from 1997 to 2000. Drawing on her talent, experience and boundless passion for the arts, she shared her knowledge and inspired a whole new generation of actors and actresses.
Named an Officer (1979) and Companion (1993) of the Order of Canada, she was also made a Fellow of the Royal Society of Canada (2006), a Grand Officer of the Ordre national du Québec (2010) and a Companion of the Ordre des arts et des lettres du Québec (2015). She won numerous awards during her career, including two Genie Awards (1992,1999), two Gémeaux Awards (2007, 2009), the Denise Pelletier Award (1993), the Gascon-Roux Award from the Théâtre du Nouveau Monde (1993), the Governor General's Performing Arts Award (1993) and the National Theatre School's Gascon-Thomas Award (2008).
Monique Mercure, who died in 2020 at the age of 89, remains one of Canada's most internationally recognized and celebrated actresses. Her friend actress and teacher Markita Boies, sees the issuance of a stamp in her image as an important recognition that celebrates Monique Mercure's many accomplishments. "What a great way to mark the bright, fabulous and unstoppable career of a talented, generous and beautiful person. That's my Monique."
New stamp honours acclaimed Canadian actress Monique Mercure
Available now