Getting South Africa to rethink luxury
If South Africans were asked to think about luxury car brands, Hyundai would probably not have sprung to mind. This was the challenge when launching the new Sonata, a luxury car that even the harshest critics compared to Mercedes and Lexus.
To get people to rethink what they knew about luxury cars, the company ran teaser ads on TV and in print, showing the Sonata with its badge replaced by a question mark.
The magic of misdirection
To get the South African motoring media to question their own luxury perceptions, important motoring journalists were mailed a box containing a large image of the new car that was printed on fabric – together with the Mercedes and Lexus emblems.
They were invited to come to the launch of the car to find out what it really was.
Talk to Canada Post to learn how Smartmail Marketing™ can support your automotive initiatives.
Contact us
A pudding full of proof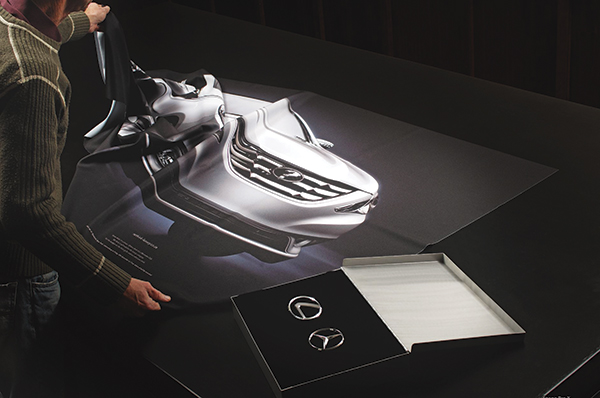 This mailing to journalists made the launch more successful than anyone had hoped. Just one month after the launch, dealerships across the country had sold out of Sonatas, and a waiting list had to be created. Subsequently, the car has sold at a rate of 180 per month, cementing Hyundai's place in the midsize luxury market.
Insights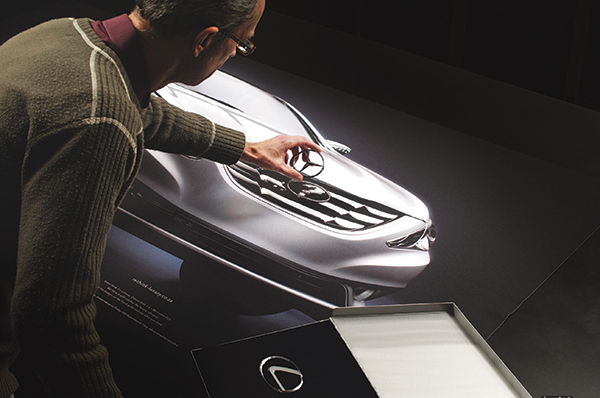 This is another example e of how  Smartmail Marketing™ can play and important part in an integrated campaign. When you have a big idea that connects across all media channels, as this idea obviously does, then you need to make the most of it by using influencers and opinion leaders to amplify your idea as far and wide as possible.
And with dimensional mailings like this, it's important to send a physical item people will actually want to keep. In this example, collected data allowed them to target automotive journalists specifically, knowing the emblems would almost certainly have stayed on their desks for months, even years, as paperweights or ornaments. And so, the mail here served not only as a collector's item, but also as a testament to Hyundai Sonata's luxury status.