In today's business landscape, keeping customers is just as important as finding new ones. In our latest webinar, Mastering Retention: How to keep customers coming back, we explore effective ways to build customer engagement. Let's dive into the webinar's most important takeaways, top tips from marketing experts and some creative examples to help you keep customers close to your brand.
Don't miss out! Get all of the insights by watching Mastering Retention on demand.
Watch now
We're in the decade of the home
With so much rapid change, the customer journey has evolved. 2020 has been heralded as the dawn of the decade of the home.1 It's where consumers are spending more of their time and where they continue to make their most important shopping decisions. According to the experts, these changes are here to stay.
The new idea of home
All this time spent in our homes is changing our perceptions of what a home should be. This has led to some seismic shifts in the minds of consumers, who are now questioning city life as they focus on comfort and simplicity.
Home is now the new frontier — it's become the workplace, the schoolroom, the place to try new hobbies, the place to socialize and a safe sanctuary — so companies must account for this reality.
According to Accenture, these trends of home behavior are here to stay: 2

Online shopping acceleration
Retail e-commerce sales in Canada grew by 21 per cent year over year to $52 billion in 2020 and are forecast to reach $79 billion by 2024.3 Canada Post has seen holiday-level volumes since the onset of the pandemic and that is expected to continue with Canadian e-commerce growth projections of 12.5 per cent in 2021.4
Changes like these make it more important than ever to connect with consumers at home. By focusing your retention strategy on at-home consumers, you can put your brand directly into the hands that matter.
Retention: How to keep customers coming back
It costs seven times more to attract new customers than it does to retain existing ones. Increasing customer retention rates by five per cent also increases profits by 25 to 95 per cent.5
Use direct mail to grab and hold their attention
Consumers are bombarded with a staggering 6,000 to 10,000 marketing messages per day. With all the marketing noise out there, they've become skilled at tuning it out. Direct mail is a powerful tool that combines data-driven marketing with the power of a physical piece to cut through the noise and reach consumers. Not only is this a great tool for customer acquisition, it's also highly effective for driving customer retention. Why? Because it drives action. The numbers don't lie:6
92 per cent of Canadians read direct mail
88 per cent of Canadians visit a store or go online after receiving a direct mail piece
51 per cent of people will purchase in-store or online after receiving a direct mail piece
Find and engage the right customers
The first step in improving customer retention is to find and focus on the right customers. You already know you need to reach consumers at home, but did you know that Canada Post reaches all 15M households in Canada? That includes exclusive access to condos and apartments. Canada Post also has the largest geolocation targeting database in the country. You have the opportunity to use your own data and also overlay third-party data to reach your target audience with a highly relevant message. Direct mail gets you in the door, where you can connect in an impactful way and demonstrate the value of your brand. Before you know it, attention leads to retention.
Direct mail in action
In the Mastering Retention webinar, marketing experts illustrate how direct mail can break through to connect captivate, convert – with a goal to retain customers. Let's take a look at their examples to guide your campaigns, build your brand and keep customers coming back.
Challenges are opportunities
German tire retailer ATU had a challenge that weighed heavily on their minds – a weight limit for their mail piece. Using creative thinking, they cut tire shapes out of the envelope. This reduced the weight and created a standout visual for recipients to engage with.
ATU rolled it all together with a simple message on the envelope that read, "New summer tires needed?" The campaign was a big success and proved that challenges can be solved with the right creativity and making an impact with direct mail media doesn't have to be expensive or complicated.
Use technology and creativity to turn heads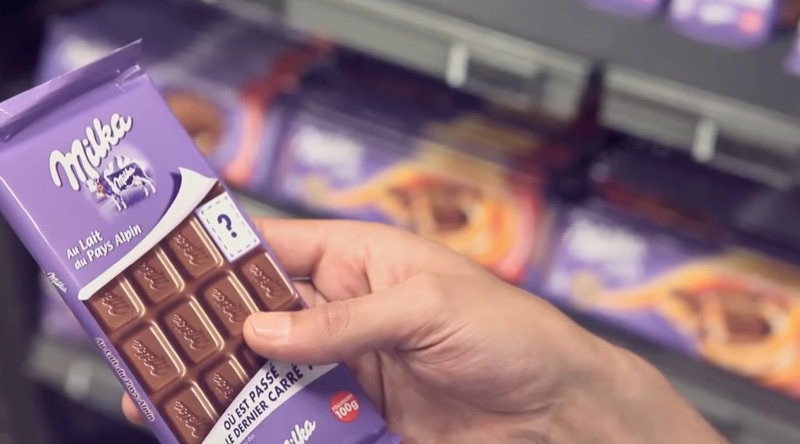 Direct mail works even better when creatively paired with the right technology. Take the Dare to be tender campaign from European chocolate brand Milka. The company sold chocolate bars that were missing a single piece. Customers who purchased them were encouraged to visit a website, which gave them the option to claim the piece for themselves or to dare to be tender and have Milka mail the piece of chocolate to a selected friend or family member with a personalized message. This winning combination of technology, creativity and direct mail was the heart of an integrated campaign that warmed people's hearts. That's the emotional value right there.
There's so much more to learn from our Mastering Retention webinar. Industry experts share valuable insights about customer retention and many more real-life examples of direct mail campaigns that drove it. To get the full picture be sure to watch our webinar, which is now on demand.
Sources:
1 2 Accenture.com. COVID-19 likely to usher in "Decade of the Home," according to Accenture Survey Research. September, 2020.
3 eMarketer. Canada Ecommerce 2020, May 2020.
4 eMarketer. In Canada, ecommerce will continue to be boosted by necessity, February 2021.
5 Canada Post. Increase your retention span for a lifetime of customer value, February 2019.
6 Canada Post. SMM Stats Update, 2018.
Already watched the webinar? Download The Essential Guide to Direct Mail.
Whether you're new to direct mail or you want to strengthen your campaigns, our guide is here to help.
Download the guide